The Dandy Warhols revient avec son nouvel album le 8 avril !
Publié par admin, le 11 février 2016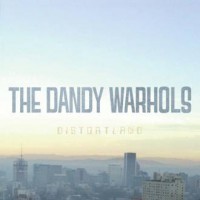 La musique rock des années 90 a marqué toute une génération qui n'a jamais été avare lorsqu'il fallait venir s'éclater sur les scènes des festivals un peu partout en Europe. Ces années rock ont marqué à tout jamais l'histoire de la musique et ont vu naître de nombreux groupes de légende. L'explosion de la scène rock était telle que de nombreux groupes mirent plus de temps à percer que d'autres, c'est le cas de The Dandy Warhols qui bien qu'ayant débuté en 1993 à Portland ne trouvera la reconnaissance internationale qu'en 2000 à la sortie de leur troisième album Thirteen Tales from Urban Bohemia grâce au soutien des chaines de radio universitaires.
Le temps a passé pour le groupe qui nous a habitué à sortir un nouvel album tous les trois à quatre ans, de succès en succès, ils font désormais partie de ces groupes qui ont traversé les décennies sans prendre une ride. Influencé par la mouvance créée par Velvet Underground, le groupe nous fait le plaisir de revenir en ce 8 avril avec un nouvel album Distorland. Le premier titre de l'album « You are killing me » a été dévoilé au grand public via un clip assez original et bien dans l'esprit Dandy, nous n'avons pas pu nous empêcher de vous en parler et vous le faire découvrir.
Une chose est sûr, The Dandy Warhols sont bien de retour et se feront plus que probablement une joie de participer à de nombreux festivals de musique en Europe cet été. Tant que le rock raisonnera dans nos plaines, les moutons pourront braire dans nos verts pâturages sans se soucier de la vache que l'on entend vêler au loin laissant poindre l'arrivée d'une nouvelle génération aussi rock que les dieux de l'Olympe n'avaient jamais osés l'imaginer.
On attendra jusqu'en avril pour la suite de l'album mais nous sommes déjà bien satisfait du nouveau morceau qui est arrivé à nos oreilles !
Evaluez cet article :

Warning: count(): Parameter must be an array or an object that implements Countable in /customers/7/d/6/lebourlingueurdu.net/httpd.www/wp-content/plugins/the-events-calendar/common/src/Tribe/Customizer/Section.php on line 204 Warning: count(): Parameter must be an array or an object that implements Countable in /customers/7/d/6/lebourlingueurdu.net/httpd.www/wp-content/plugins/the-events-calendar/common/src/Tribe/Customizer/Section.php on line 204 Warning: count(): Parameter must be an array or an object that implements Countable in /customers/7/d/6/lebourlingueurdu.net/httpd.www/wp-content/plugins/the-events-calendar/common/src/Tribe/Customizer/Section.php on line 204 Warning: count(): Parameter must be an array or an object that implements Countable in /customers/7/d/6/lebourlingueurdu.net/httpd.www/wp-content/plugins/the-events-calendar/common/src/Tribe/Customizer/Section.php on line 204 Warning: count(): Parameter must be an array or an object that implements Countable in /customers/7/d/6/lebourlingueurdu.net/httpd.www/wp-content/plugins/the-events-calendar/common/src/Tribe/Customizer/Section.php on line 204 Warning: count(): Parameter must be an array or an object that implements Countable in /customers/7/d/6/lebourlingueurdu.net/httpd.www/wp-content/plugins/the-events-calendar/common/src/Tribe/Customizer/Section.php on line 204 Warning: count(): Parameter must be an array or an object that implements Countable in /customers/7/d/6/lebourlingueurdu.net/httpd.www/wp-content/plugins/the-events-calendar/common/src/Tribe/Customizer/Section.php on line 204 Warning: count(): Parameter must be an array or an object that implements Countable in /customers/7/d/6/lebourlingueurdu.net/httpd.www/wp-content/plugins/the-events-calendar/common/src/Tribe/Customizer/Section.php on line 204 Warning: count(): Parameter must be an array or an object that implements Countable in /customers/7/d/6/lebourlingueurdu.net/httpd.www/wp-content/plugins/the-events-calendar/common/src/Tribe/Customizer/Section.php on line 204 Warning: count(): Parameter must be an array or an object that implements Countable in /customers/7/d/6/lebourlingueurdu.net/httpd.www/wp-content/plugins/the-events-calendar/common/src/Tribe/Customizer/Section.php on line 204 Warning: count(): Parameter must be an array or an object that implements Countable in /customers/7/d/6/lebourlingueurdu.net/httpd.www/wp-content/plugins/the-events-calendar/common/src/Tribe/Customizer/Section.php on line 204 Warning: count(): Parameter must be an array or an object that implements Countable in /customers/7/d/6/lebourlingueurdu.net/httpd.www/wp-content/plugins/the-events-calendar/common/src/Tribe/Customizer/Section.php on line 204 Warning: count(): Parameter must be an array or an object that implements Countable in /customers/7/d/6/lebourlingueurdu.net/httpd.www/wp-content/plugins/the-events-calendar/common/src/Tribe/Customizer/Section.php on line 204 Warning: count(): Parameter must be an array or an object that implements Countable in /customers/7/d/6/lebourlingueurdu.net/httpd.www/wp-content/plugins/the-events-calendar/common/src/Tribe/Customizer/Section.php on line 204 Warning: count(): Parameter must be an array or an object that implements Countable in /customers/7/d/6/lebourlingueurdu.net/httpd.www/wp-content/plugins/the-events-calendar/common/src/Tribe/Customizer/Section.php on line 204 Warning: count(): Parameter must be an array or an object that implements Countable in /customers/7/d/6/lebourlingueurdu.net/httpd.www/wp-content/plugins/the-events-calendar/common/src/Tribe/Customizer/Section.php on line 204 Warning: count(): Parameter must be an array or an object that implements Countable in /customers/7/d/6/lebourlingueurdu.net/httpd.www/wp-content/plugins/the-events-calendar/common/src/Tribe/Customizer/Section.php on line 204 Warning: count(): Parameter must be an array or an object that implements Countable in /customers/7/d/6/lebourlingueurdu.net/httpd.www/wp-content/plugins/the-events-calendar/common/src/Tribe/Customizer/Section.php on line 204 Warning: count(): Parameter must be an array or an object that implements Countable in /customers/7/d/6/lebourlingueurdu.net/httpd.www/wp-content/plugins/the-events-calendar/common/src/Tribe/Customizer/Section.php on line 204 Warning: count(): Parameter must be an array or an object that implements Countable in /customers/7/d/6/lebourlingueurdu.net/httpd.www/wp-content/plugins/the-events-calendar/common/src/Tribe/Customizer/Section.php on line 204 Warning: count(): Parameter must be an array or an object that implements Countable in /customers/7/d/6/lebourlingueurdu.net/httpd.www/wp-content/plugins/the-events-calendar/common/src/Tribe/Customizer/Section.php on line 204 Warning: count(): Parameter must be an array or an object that implements Countable in /customers/7/d/6/lebourlingueurdu.net/httpd.www/wp-content/plugins/the-events-calendar/common/src/Tribe/Customizer/Section.php on line 204 Warning: count(): Parameter must be an array or an object that implements Countable in /customers/7/d/6/lebourlingueurdu.net/httpd.www/wp-content/plugins/the-events-calendar/common/src/Tribe/Customizer/Section.php on line 204 Warning: count(): Parameter must be an array or an object that implements Countable in /customers/7/d/6/lebourlingueurdu.net/httpd.www/wp-content/plugins/the-events-calendar/common/src/Tribe/Customizer/Section.php on line 204 Warning: count(): Parameter must be an array or an object that implements Countable in /customers/7/d/6/lebourlingueurdu.net/httpd.www/wp-content/plugins/the-events-calendar/common/src/Tribe/Customizer/Section.php on line 204 Warning: count(): Parameter must be an array or an object that implements Countable in /customers/7/d/6/lebourlingueurdu.net/httpd.www/wp-content/plugins/the-events-calendar/common/src/Tribe/Customizer/Section.php on line 204 Warning: count(): Parameter must be an array or an object that implements Countable in /customers/7/d/6/lebourlingueurdu.net/httpd.www/wp-content/plugins/the-events-calendar/common/src/Tribe/Customizer/Section.php on line 204 Warning: count(): Parameter must be an array or an object that implements Countable in /customers/7/d/6/lebourlingueurdu.net/httpd.www/wp-content/plugins/the-events-calendar/common/src/Tribe/Customizer/Section.php on line 204 Warning: count(): Parameter must be an array or an object that implements Countable in /customers/7/d/6/lebourlingueurdu.net/httpd.www/wp-content/plugins/the-events-calendar/common/src/Tribe/Customizer/Section.php on line 204 Warning: count(): Parameter must be an array or an object that implements Countable in /customers/7/d/6/lebourlingueurdu.net/httpd.www/wp-content/plugins/the-events-calendar/common/src/Tribe/Customizer/Section.php on line 204 Warning: count(): Parameter must be an array or an object that implements Countable in /customers/7/d/6/lebourlingueurdu.net/httpd.www/wp-content/plugins/the-events-calendar/common/src/Tribe/Customizer/Section.php on line 204 Warning: count(): Parameter must be an array or an object that implements Countable in /customers/7/d/6/lebourlingueurdu.net/httpd.www/wp-content/plugins/the-events-calendar/common/src/Tribe/Customizer/Section.php on line 204 Warning: count(): Parameter must be an array or an object that implements Countable in /customers/7/d/6/lebourlingueurdu.net/httpd.www/wp-content/plugins/the-events-calendar/common/src/Tribe/Customizer/Section.php on line 204 Warning: count(): Parameter must be an array or an object that implements Countable in /customers/7/d/6/lebourlingueurdu.net/httpd.www/wp-content/plugins/the-events-calendar/common/src/Tribe/Customizer/Section.php on line 204 Warning: count(): Parameter must be an array or an object that implements Countable in /customers/7/d/6/lebourlingueurdu.net/httpd.www/wp-content/plugins/the-events-calendar/common/src/Tribe/Customizer/Section.php on line 204 Warning: count(): Parameter must be an array or an object that implements Countable in /customers/7/d/6/lebourlingueurdu.net/httpd.www/wp-content/plugins/the-events-calendar/common/src/Tribe/Customizer/Section.php on line 204 Warning: count(): Parameter must be an array or an object that implements Countable in /customers/7/d/6/lebourlingueurdu.net/httpd.www/wp-content/plugins/the-events-calendar/common/src/Tribe/Customizer/Section.php on line 204 Warning: count(): Parameter must be an array or an object that implements Countable in /customers/7/d/6/lebourlingueurdu.net/httpd.www/wp-content/plugins/the-events-calendar/common/src/Tribe/Customizer/Section.php on line 204 Warning: count(): Parameter must be an array or an object that implements Countable in /customers/7/d/6/lebourlingueurdu.net/httpd.www/wp-content/plugins/the-events-calendar/common/src/Tribe/Customizer/Section.php on line 204 Warning: count(): Parameter must be an array or an object that implements Countable in /customers/7/d/6/lebourlingueurdu.net/httpd.www/wp-content/plugins/the-events-calendar/common/src/Tribe/Customizer/Section.php on line 204 Warning: count(): Parameter must be an array or an object that implements Countable in /customers/7/d/6/lebourlingueurdu.net/httpd.www/wp-content/plugins/the-events-calendar/common/src/Tribe/Customizer/Section.php on line 204 Warning: count(): Parameter must be an array or an object that implements Countable in /customers/7/d/6/lebourlingueurdu.net/httpd.www/wp-content/plugins/the-events-calendar/common/src/Tribe/Customizer/Section.php on line 204 Warning: count(): Parameter must be an array or an object that implements Countable in /customers/7/d/6/lebourlingueurdu.net/httpd.www/wp-content/plugins/the-events-calendar/common/src/Tribe/Customizer/Section.php on line 204 Warning: count(): Parameter must be an array or an object that implements Countable in /customers/7/d/6/lebourlingueurdu.net/httpd.www/wp-content/plugins/the-events-calendar/common/src/Tribe/Customizer/Section.php on line 204 Warning: count(): Parameter must be an array or an object that implements Countable in /customers/7/d/6/lebourlingueurdu.net/httpd.www/wp-content/plugins/the-events-calendar/common/src/Tribe/Customizer/Section.php on line 204 Warning: count(): Parameter must be an array or an object that implements Countable in /customers/7/d/6/lebourlingueurdu.net/httpd.www/wp-content/plugins/the-events-calendar/common/src/Tribe/Customizer/Section.php on line 204 Warning: count(): Parameter must be an array or an object that implements Countable in /customers/7/d/6/lebourlingueurdu.net/httpd.www/wp-content/plugins/the-events-calendar/common/src/Tribe/Customizer/Section.php on line 204 Warning: count(): Parameter must be an array or an object that implements Countable in /customers/7/d/6/lebourlingueurdu.net/httpd.www/wp-content/plugins/the-events-calendar/common/src/Tribe/Customizer/Section.php on line 204 Warning: count(): Parameter must be an array or an object that implements Countable in /customers/7/d/6/lebourlingueurdu.net/httpd.www/wp-content/plugins/the-events-calendar/common/src/Tribe/Customizer/Section.php on line 204 Warning: count(): Parameter must be an array or an object that implements Countable in /customers/7/d/6/lebourlingueurdu.net/httpd.www/wp-content/plugins/the-events-calendar/common/src/Tribe/Customizer/Section.php on line 204 Warning: count(): Parameter must be an array or an object that implements Countable in /customers/7/d/6/lebourlingueurdu.net/httpd.www/wp-content/plugins/the-events-calendar/common/src/Tribe/Customizer/Section.php on line 204 Warning: count(): Parameter must be an array or an object that implements Countable in /customers/7/d/6/lebourlingueurdu.net/httpd.www/wp-content/plugins/the-events-calendar/common/src/Tribe/Customizer/Section.php on line 204 Warning: count(): Parameter must be an array or an object that implements Countable in /customers/7/d/6/lebourlingueurdu.net/httpd.www/wp-content/plugins/the-events-calendar/common/src/Tribe/Customizer/Section.php on line 204 Warning: count(): Parameter must be an array or an object that implements Countable in /customers/7/d/6/lebourlingueurdu.net/httpd.www/wp-content/plugins/the-events-calendar/common/src/Tribe/Customizer/Section.php on line 204 Warning: count(): Parameter must be an array or an object that implements Countable in /customers/7/d/6/lebourlingueurdu.net/httpd.www/wp-content/plugins/the-events-calendar/common/src/Tribe/Customizer/Section.php on line 204 Warning: count(): Parameter must be an array or an object that implements Countable in /customers/7/d/6/lebourlingueurdu.net/httpd.www/wp-content/plugins/the-events-calendar/common/src/Tribe/Customizer/Section.php on line 204 Warning: count(): Parameter must be an array or an object that implements Countable in /customers/7/d/6/lebourlingueurdu.net/httpd.www/wp-content/plugins/the-events-calendar/common/src/Tribe/Customizer/Section.php on line 204 Warning: count(): Parameter must be an array or an object that implements Countable in /customers/7/d/6/lebourlingueurdu.net/httpd.www/wp-content/plugins/the-events-calendar/common/src/Tribe/Customizer/Section.php on line 204 Warning: count(): Parameter must be an array or an object that implements Countable in /customers/7/d/6/lebourlingueurdu.net/httpd.www/wp-content/plugins/the-events-calendar/common/src/Tribe/Customizer/Section.php on line 204 Warning: count(): Parameter must be an array or an object that implements Countable in /customers/7/d/6/lebourlingueurdu.net/httpd.www/wp-content/plugins/the-events-calendar/common/src/Tribe/Customizer/Section.php on line 204